ConvertKit Pricing Plans & Cost
Is it Worth it?
Let's talk about ConvertKit's pricing plans and cost.
It's really straightforward and very competitive when compared to other email marketing services. Like other services, your costs increase the more subscribers you get.

When you move the slider on their pricing page to show how many subscribers you have, the price goes up or down.
Notice how the free plan stays at $0 the entire time.
This is amazing in my opinion, and makes ConvertKit the best free trial email marketing service on the market.
It used to be MailChimp, but now they'll only let you send email to 500 subscribers or less, with a limit of 2500 emails per month. And once you've reached your send limit, you won't be able to use it until it resets.
Convertkit's free plan is perfect for creators who are just getting started.

It lets you use unlimited forms and landing pages, sell digital products and subscriptions, and send unlimited emails to 1000 subscribers for free...for life.
Seriously, you don't pay a dime until you surpass 1000 subscribers.
Then, when you're ready to start using automation and other tools, you can start a paid account.
The Creator Plan is perfect for creators who want to grow their business with powerful automation features that allow them to spend less time on marketing and more on creating.
The Creator Pro Plan is best for creators who want to scale their business with advanced features like subscriber engagement and deliverability reporting, Facebook custom audiences, and access to SparkLoop for newsletter referrals.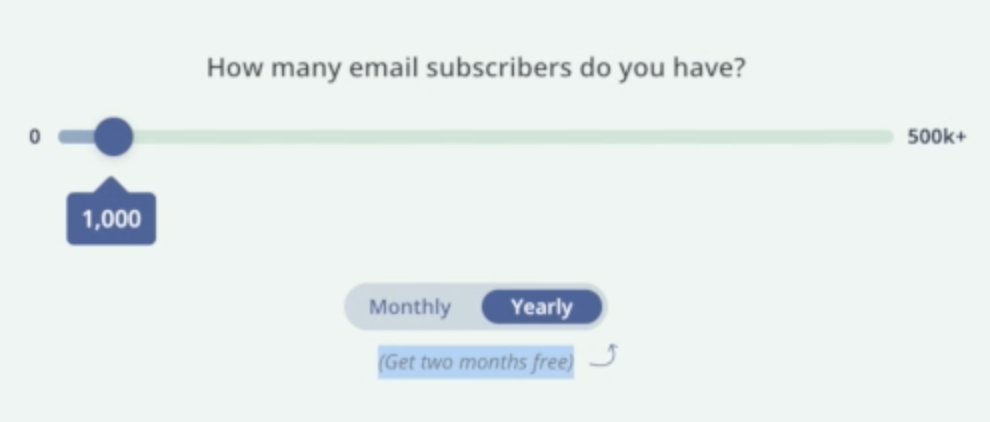 You can pay by the month or by the year, but an added bonus is, is that if you pay for a yearly plan, you get two months free, which adds up to significant savings, especially if you have a large list.
Speaking of large email lists, what if you have a large list and you want to switch from another service to ConvertKit?
Sounds like a major hassle, right? It's not.
ConvertKit offers a free migration service for anyone on one of their paid plans.
If you're on a paid plan with less than 5000 subscribers, they'll move over all of your tags, lists, groups and segments.
If you're on a paid plan with more than 5000 subscribers, they'll move over all of your tags, forms, sequence emails, email templates and even automations.
And they'll do this for you 100% for free.
The amount of time it takes for them to do it can take 2-10 or more business days, depending on how much you're moving over.

What if you remove subscribers from your list?
First of all, good on you for practicing good list hygiene. And second, ConvertKit will adjust your subscription price down so you pay less.

For example, if I'm on the yearly plan and have 20,000 subscribers and I remove 5000 dead subscribers, ConvertKit will decrease my plan down to 15,000 subscribers and adjust my payments so that I'm only paying $125 a month instead of $150.
And you can do this any time you remove subscribers, you just have to contact them at help@convertkit.com, and they'll make the adjustment manually.
Does ConvertKit provide refunds if you don't like their service? Yes!
It doesn't matter if you're on a monthly or an annual plan. If you decide ConvertKit isn't a good fit for you, they'll give you a refund within the first 30 days of the date you signed up for your account.
If you're still trying to decide if ConvertKit is right for you, watch my ConvertKit Demo Video or schedule a free demonstration with someone at ConvertKit who will show you the ropes.
Thanks for watching.

If you found this helpful, please share it and join our
free Email Marketing Wisdom Digest for more.


---
---